2011 Ten Pins for Ben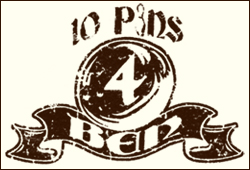 Ten Pins For Ben date has been set. Saturday March 12th!!!!
In our first 4 years, we have sent in over $26,000.00 to St. Jude.  This year we'll add to that total and should be more fun than ever.
Start getting your 5 person bowling team together and join us for a great time supporting the greatest hospital in the world.
More details coming soon.